In our ward we work as a team
Khechinashvili University Hospital Burn Centre
Tbilisi, Georgia –  Justyna Mielnikiewicz

"The role of the nurse is enormous, it is hard to describe how big. Nobody can say for sure who does more; the head doctor, the attending doctor, the doctor or nurse on duty, or the nurse working with a patient. Nobody knows."
Dr Guga Kashibadze
Head doctor of the Khechinashvili University Hospital Burn Centre in Tbilisi, Georgia.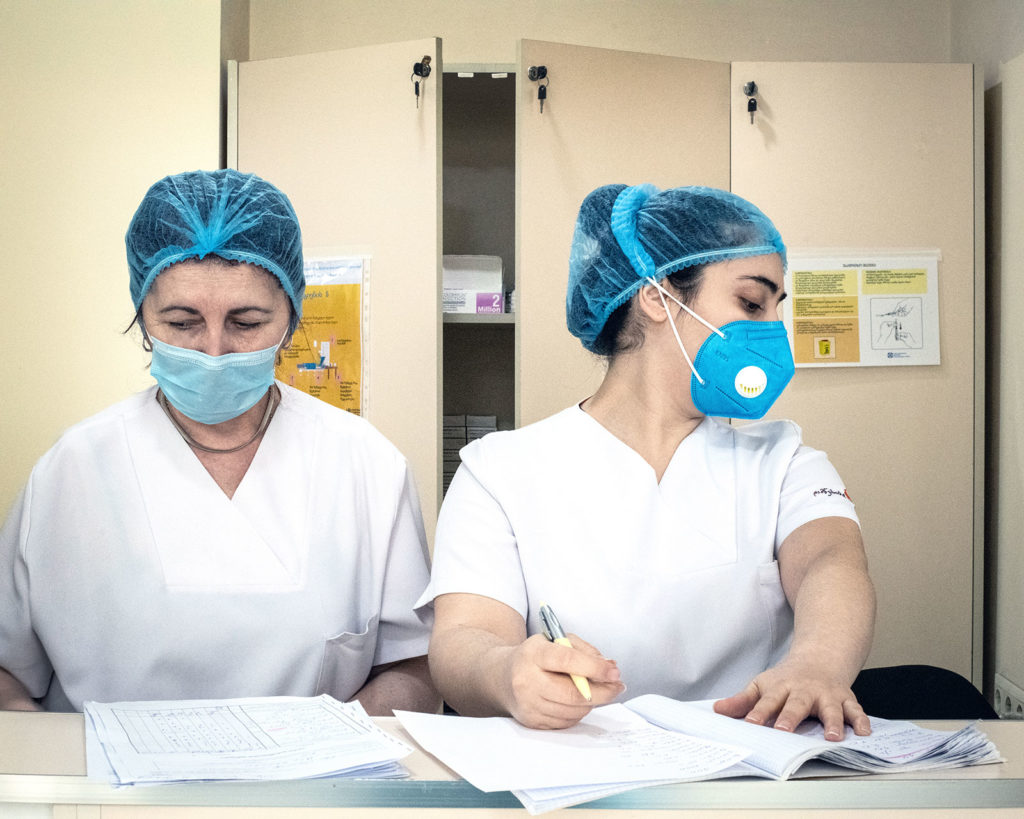 Dr Kashibadze, like many other doctors who preceded him, and those who will follow in future in Georgia, started his medical practice as a nursing assistant. He went on to work as a nurse before becoming an intern doctor, and later starting his own medical practice. His team at the Khechinashvili University Hospital Burn Centre in Tbilisi consists of highly dedicated nurses, many of whom have worked there for decades, some even for generations.
Zemfira Dzuskayeva, a dressing nurse with 45 years experience working in the Burn Centre, talks with tears in her eyes fondly of the warm and cooperative nature of her colleagues. The dedicated staff became her family, and her medical opinions and experience as a nurse are always welcomed and taken seriously.
She remembers Dr Kashibadze from his days studying in the burn unit whilst learning to be a doctor.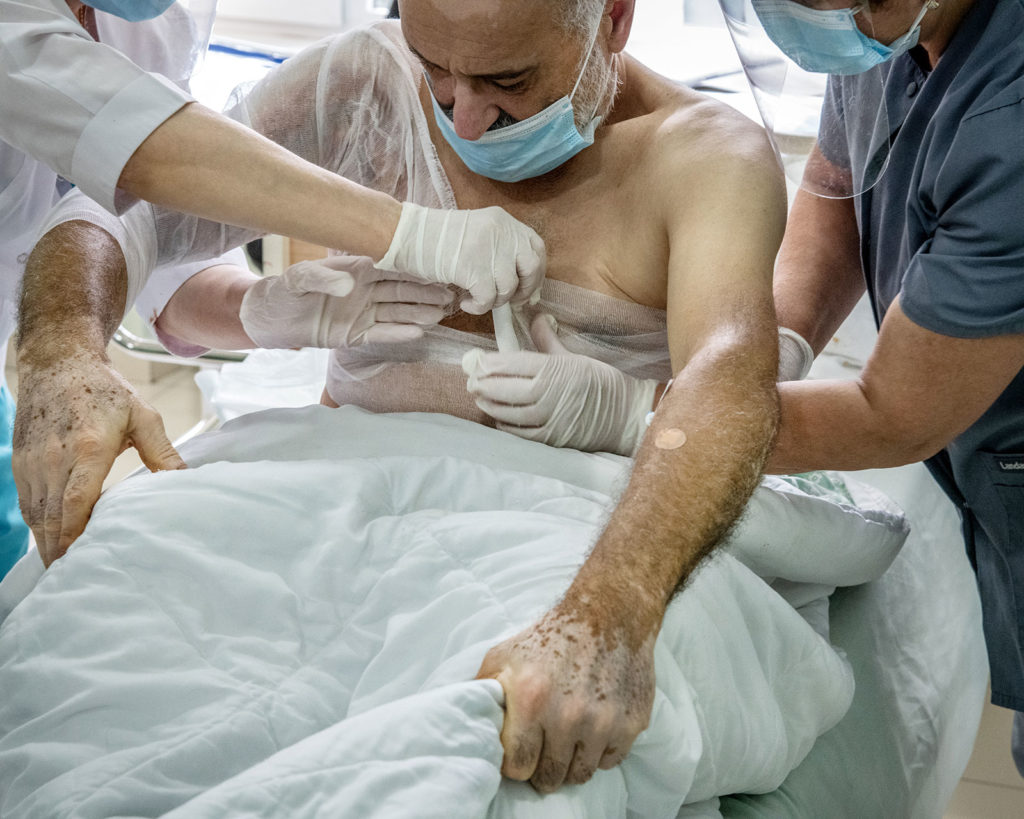 Looking at her working one might not immediately appreciate the burden she bears, keeping calm and steady as her patients go through tremendous pain.
"There is no such thing as 'the main person or doctor', as though the rest of the staff are not important. We are all parts of a single one."
I watch Zemfira as she changes dressings on patients' wounds, first with the children – screaming practically non-stop. Then with the adults, who she calms and entertains with an endless stream of jokes.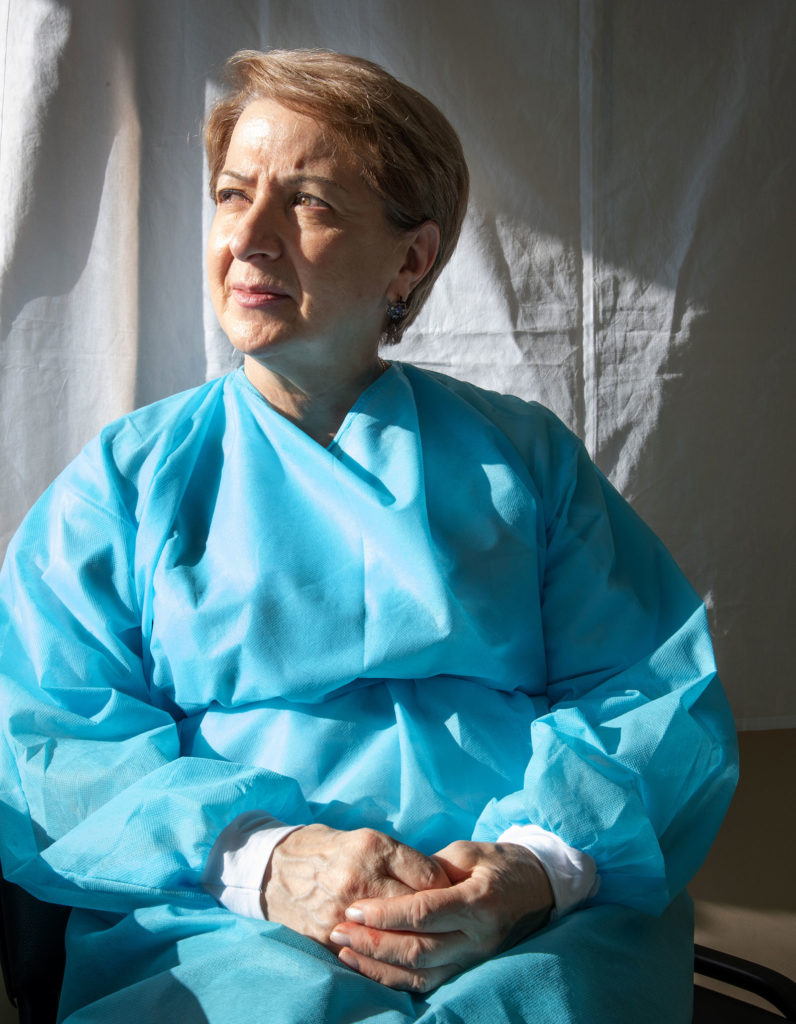 "About 80% of our patients suffered burns as a result of carelessness and psychological trauma is now part of their condition, alongside the medical treatment of the burns themselves. After the physical recovery is complete the marks left by burns remain. Whether the burn is on the face, hands or other parts of the body, it's a reminder of the trauma suffered and that which will continue."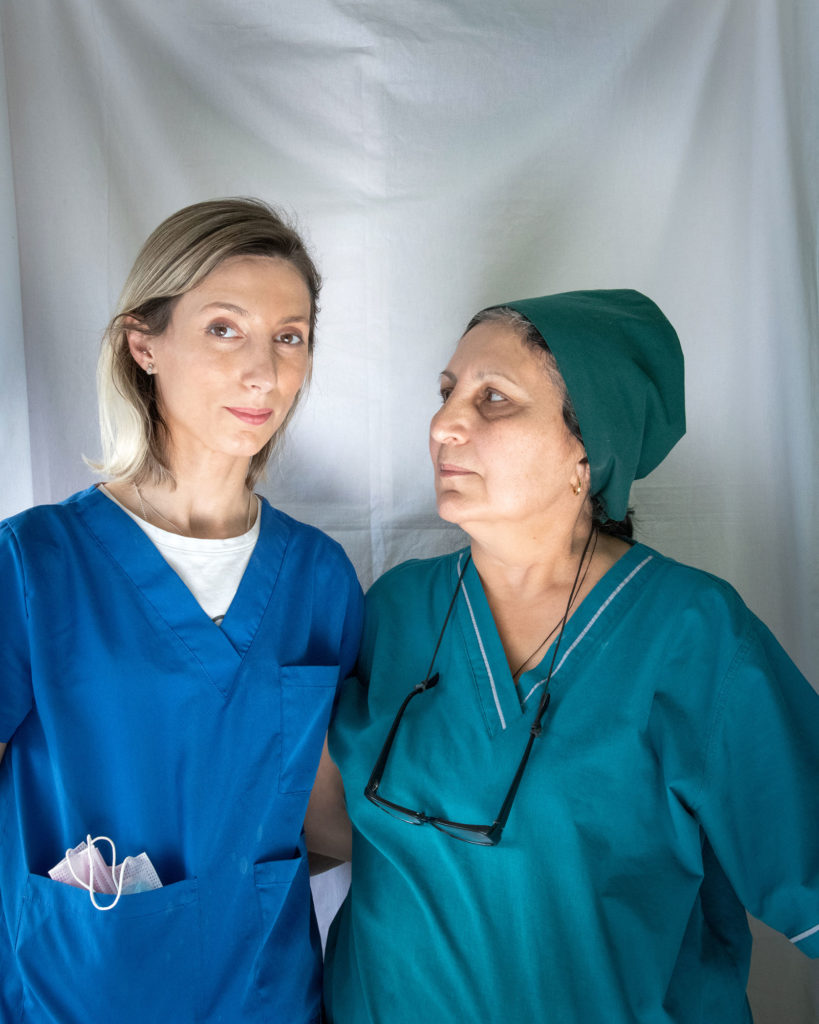 Mariam Chokoshvili and her mother, Aza, are surgery nurses. Aza has been working at the Burn Centre since 1985 – a year after it was founded.
"For patients, the main thing is a relationship with their nurse. A nurse needs to know when to call the doctor and when to take charge on her own. She shouldn't need to call the doctor every minute, yet on the other hand she mustn't take all responsibility on her own head. That comes with experience."
While milder cases of burns are treated in clinics across Georgia, the Burn Centre in Tbilisi is both an emergency ward for the capitol as well as for severe burns from the whole country and the Caucasus region. The centre additionally specialises in reconstructive plastic surgery and longer-term care.
For nurses taking care of patients with burns, managing the patient's fear and their pain is a daily task. Patients stay for weeks or even months and the parents of children are provided accommodation. Often it takes a team to turn or move a patient, or change bandages.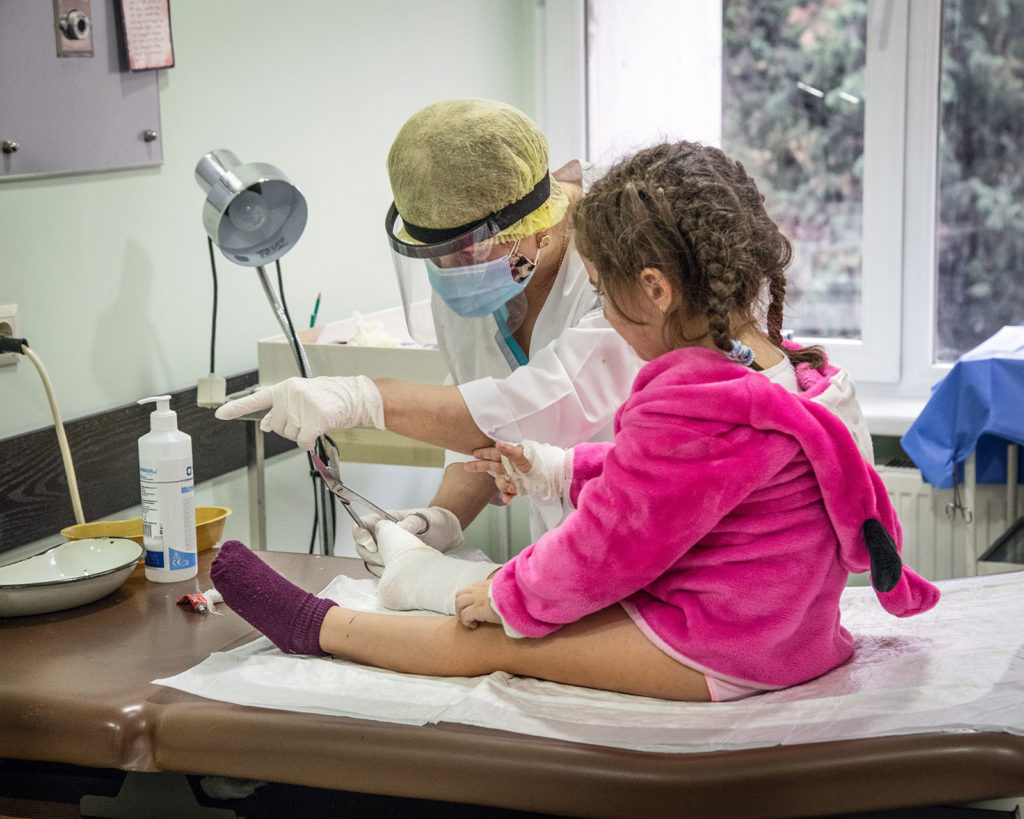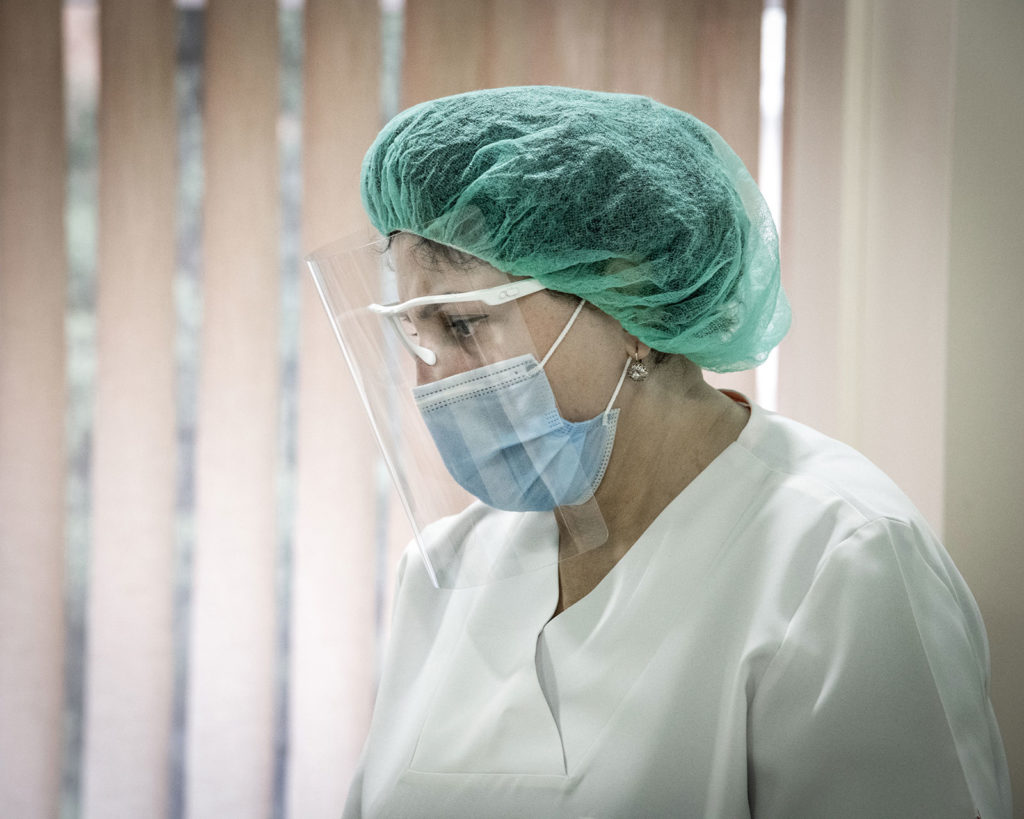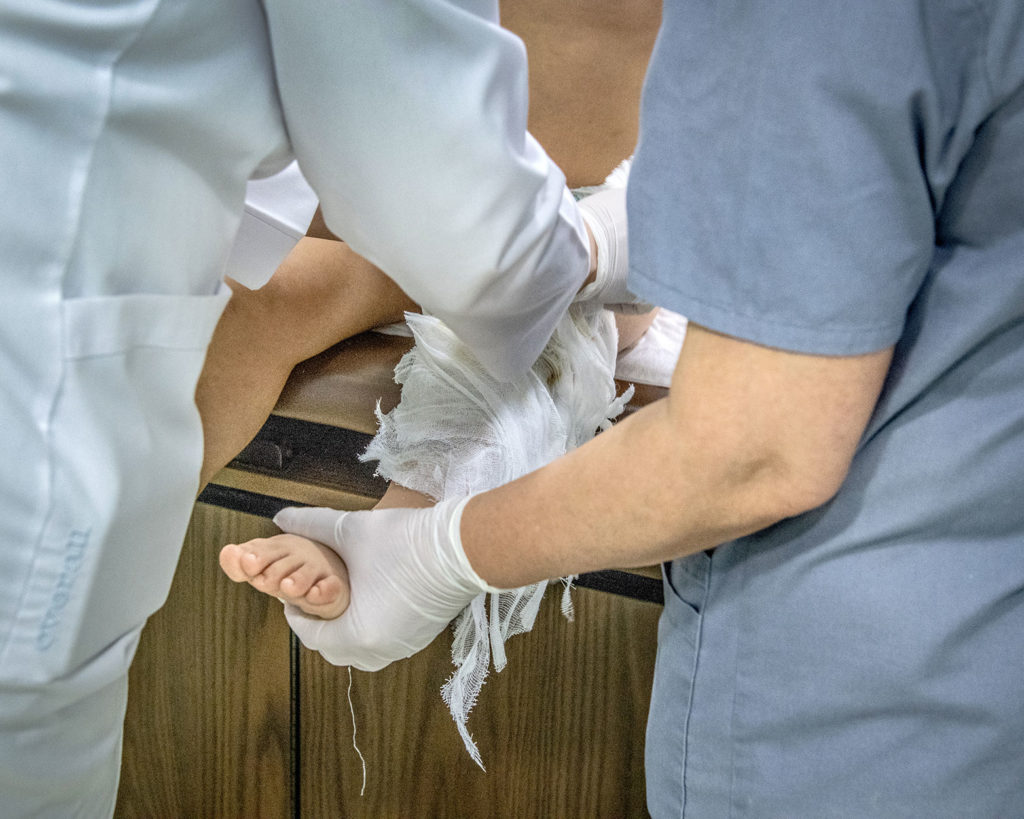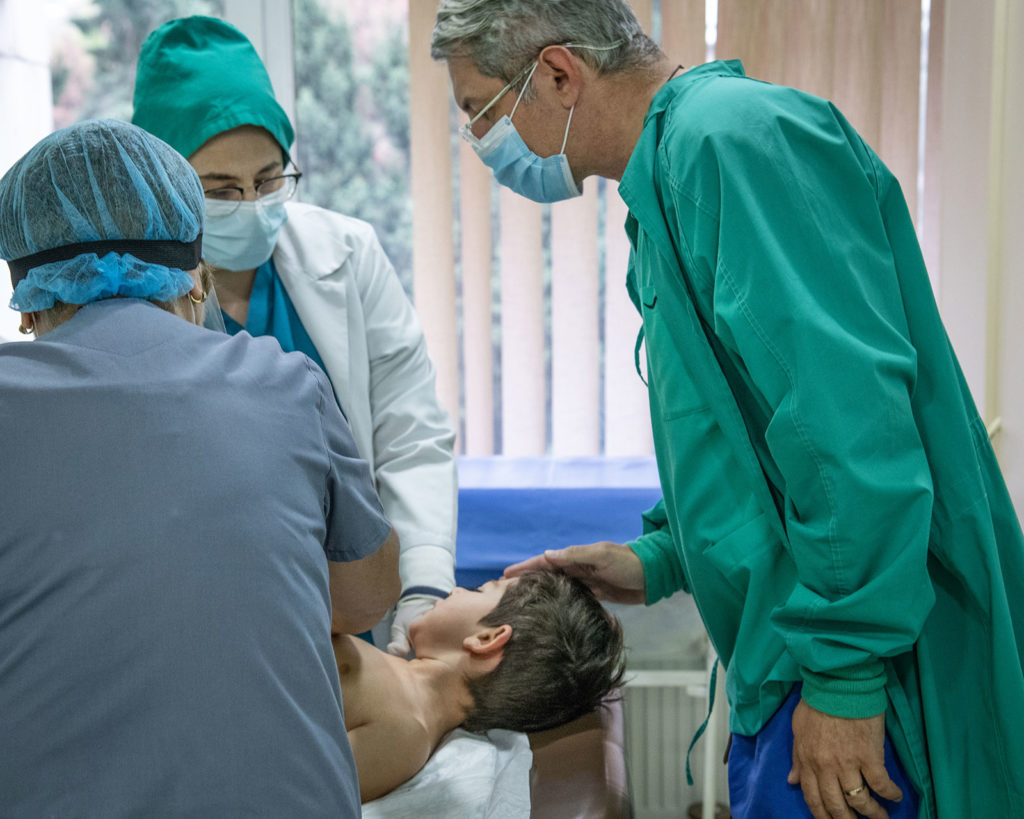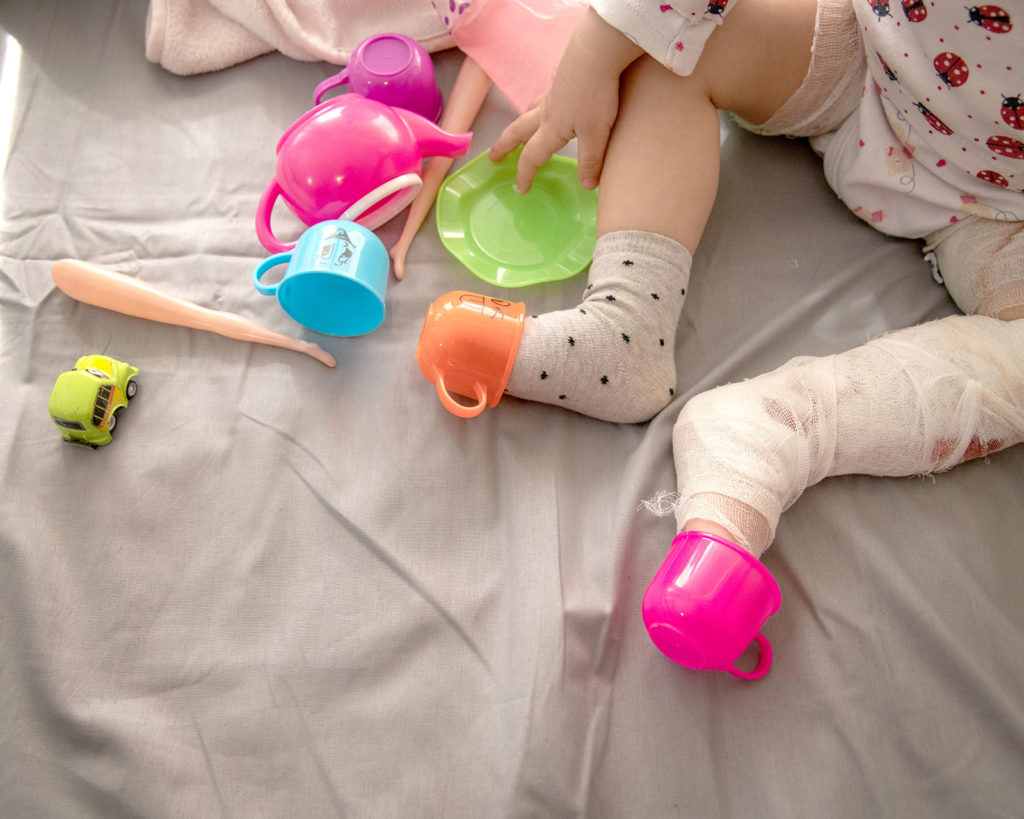 The Burn Centre in the Khechinashvili University Hospital was opened in 1984. Its creation was possible due to the ground breaking academic work and practice of Professor Besik Iashvili.
Professor Iashvili started his career in Moscow, working with burn specialists treating victims of World War II. On his return to Tbilisi after the war he continued his practice in Georgia.
The author of some 115 scientific papers and monographs, Professor Besik Iashvili's name is synonymous with the fields of Combustology and Reconstructive Plastic Surgery in Georgia.
While retired, Professor Iashvili, even at the age of 91, frequently visited the unit, eager to stay in tune with the team that he created in the centre of excellence he established.
He died in February 2021, at the age of 92. 
Dr Guga Kashibadze has led his team since 1995.