She was always there, a pillar
Spitex home nursing and care services
Zürich, Switzerland –  Dominic Nahr
At 7.30am Nurse Gambarini grabs a battery from the storage room of the Spitex Center Wiedikon, and heads to the garage where more than a dozen e-bikes are parked.
The e-bikes are the best bet for Spitex, the employees don't have to worry about traffic or parking. But, they often have to brave snow or rainy conditions, day or night.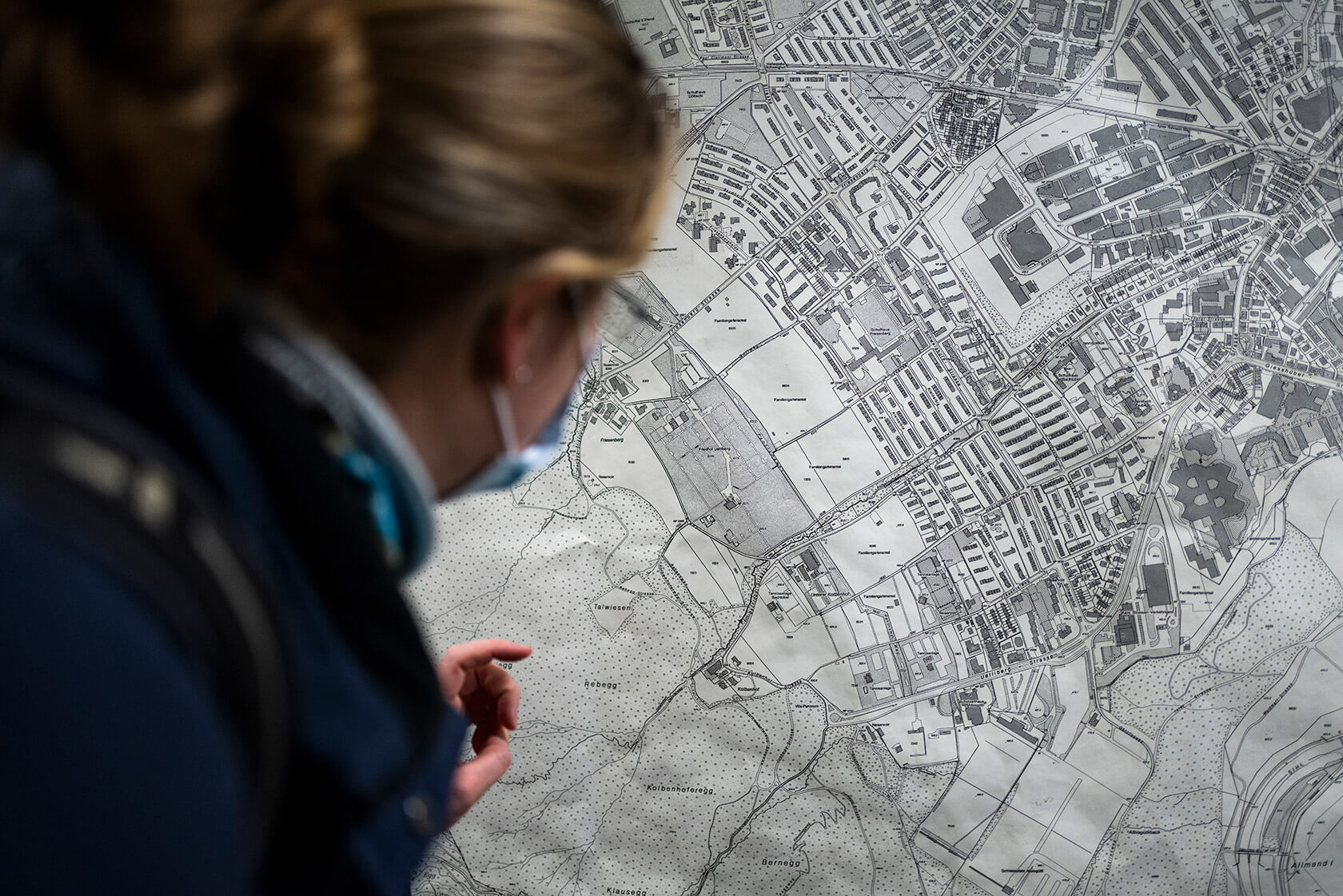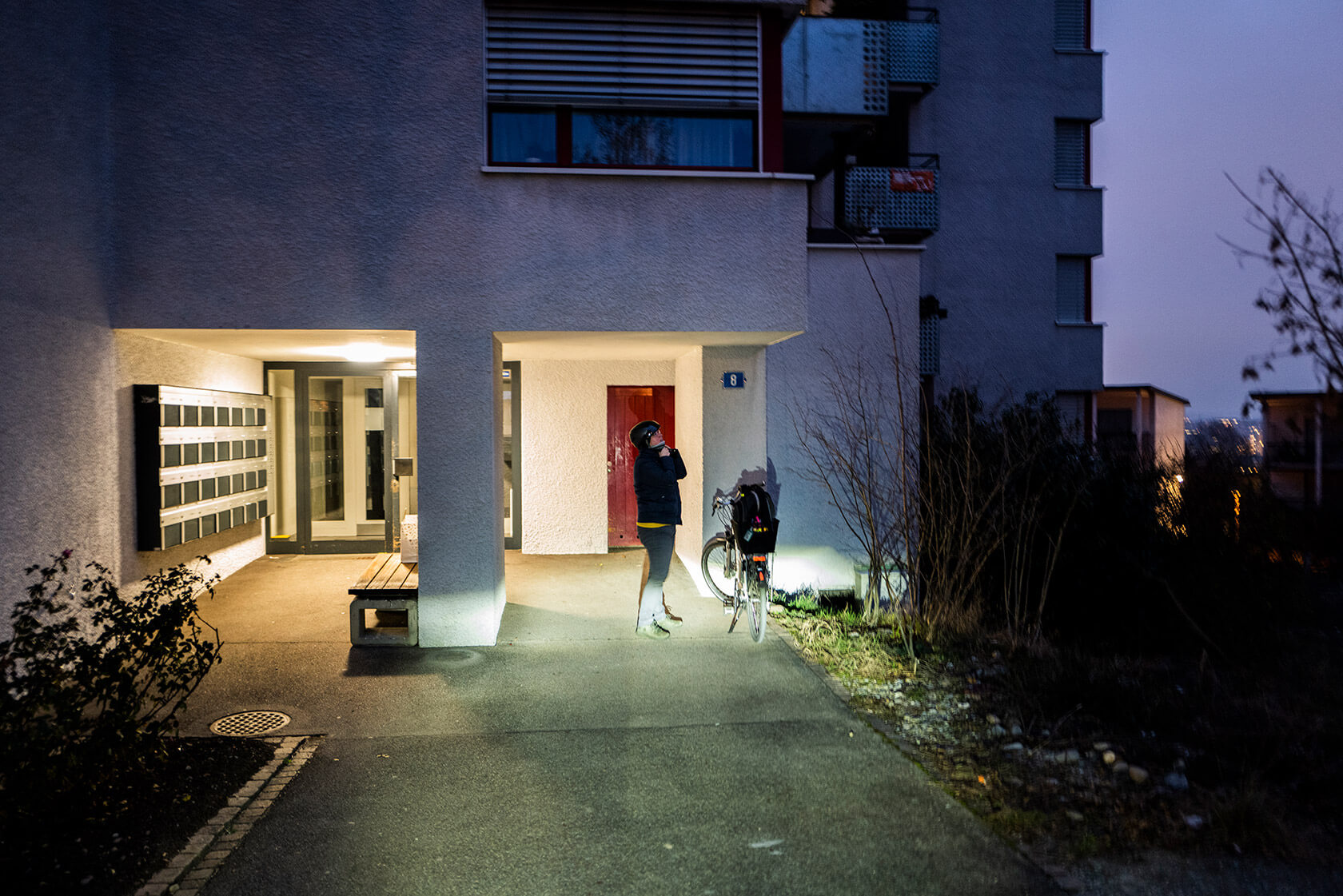 Nurse Gambarini carries a list for her visits, each lasting between 11 minutes to one hour. Timing is crucial for her visits – and so are the mornings for her patients. Most clients need assistance to start the day.
Nurse Gambarini helps them to shower, get dressed, and take their meds. She checks their insulin levels, puts on support stockings, and waves goodbye once they are settled and sitting at the breakfast table.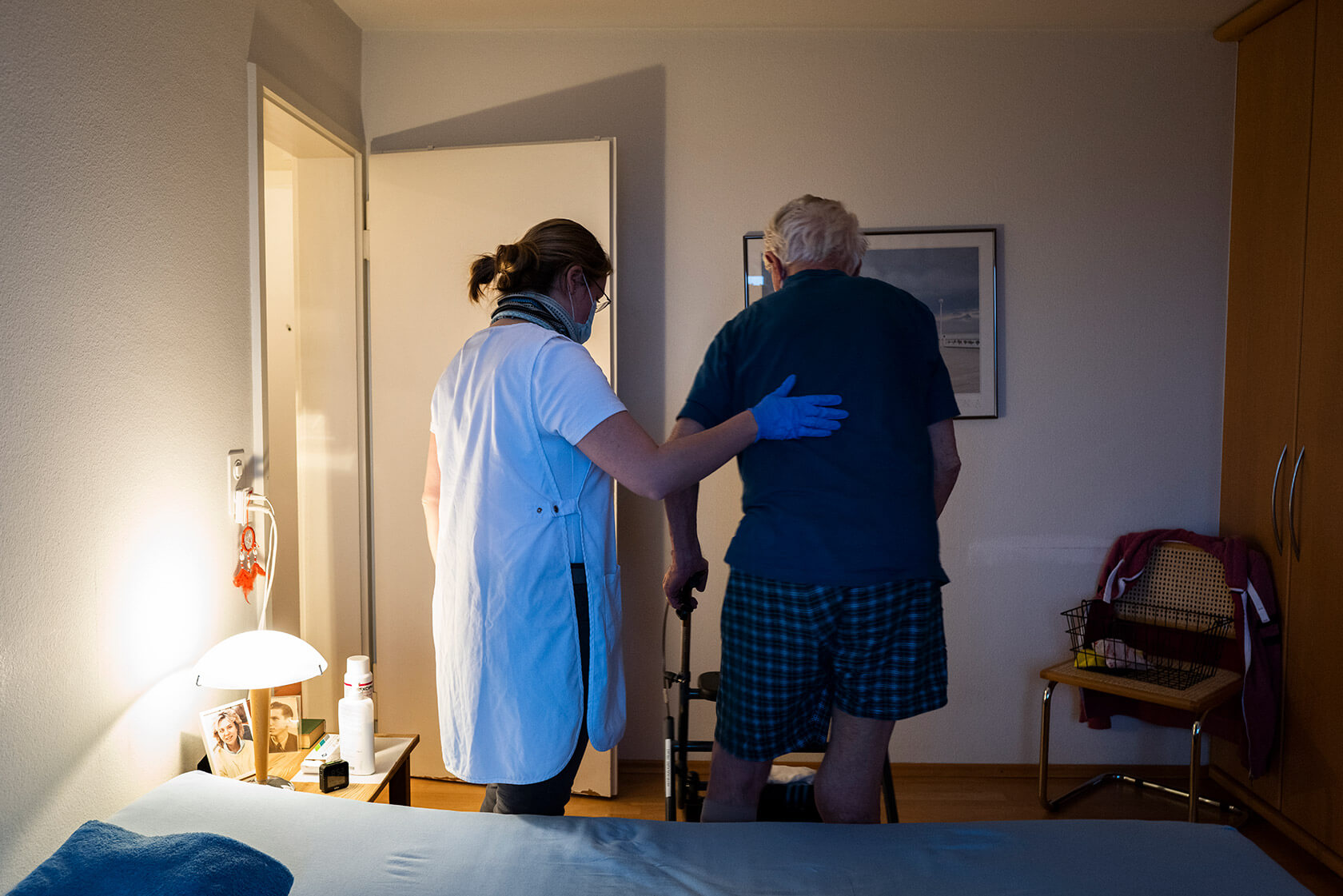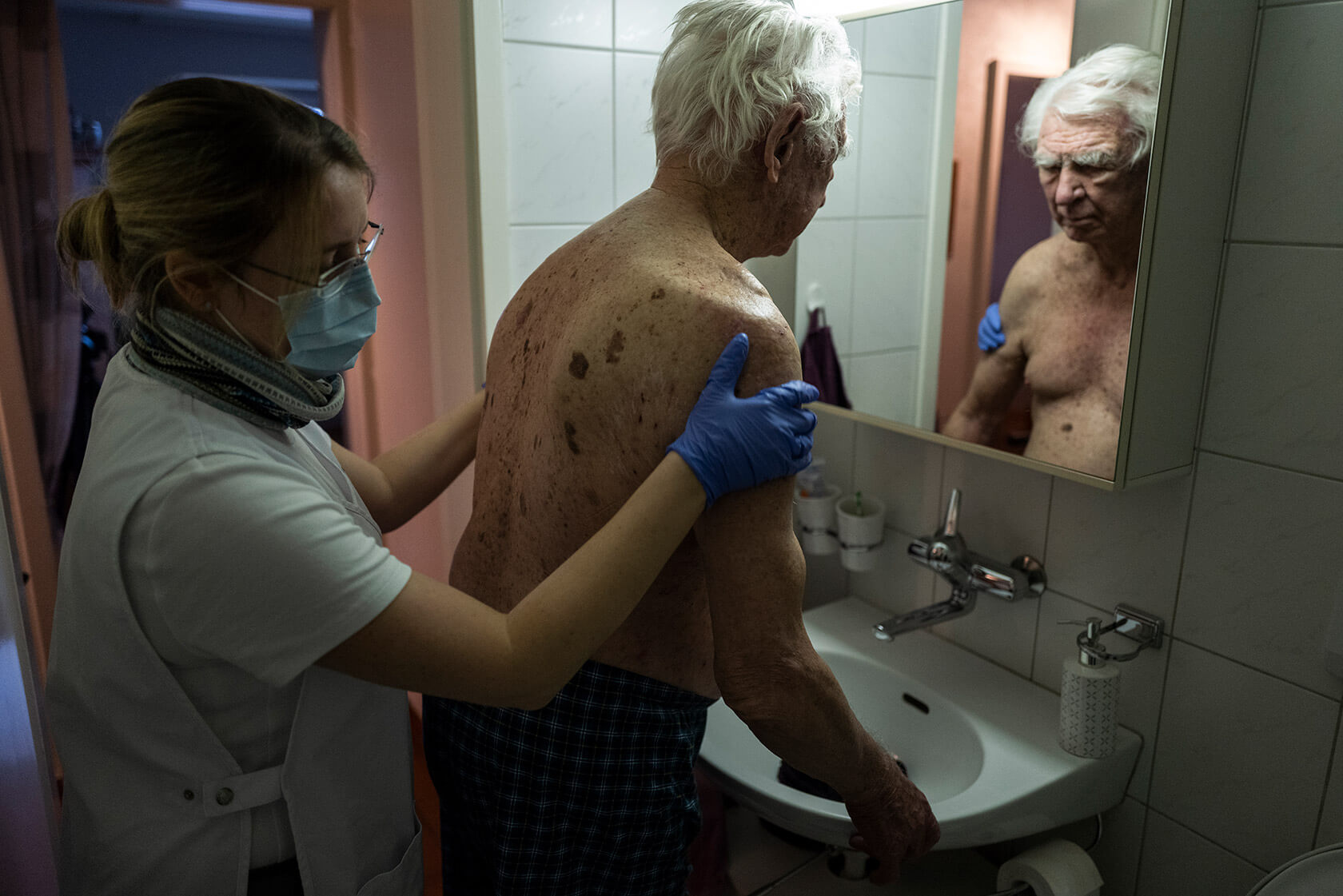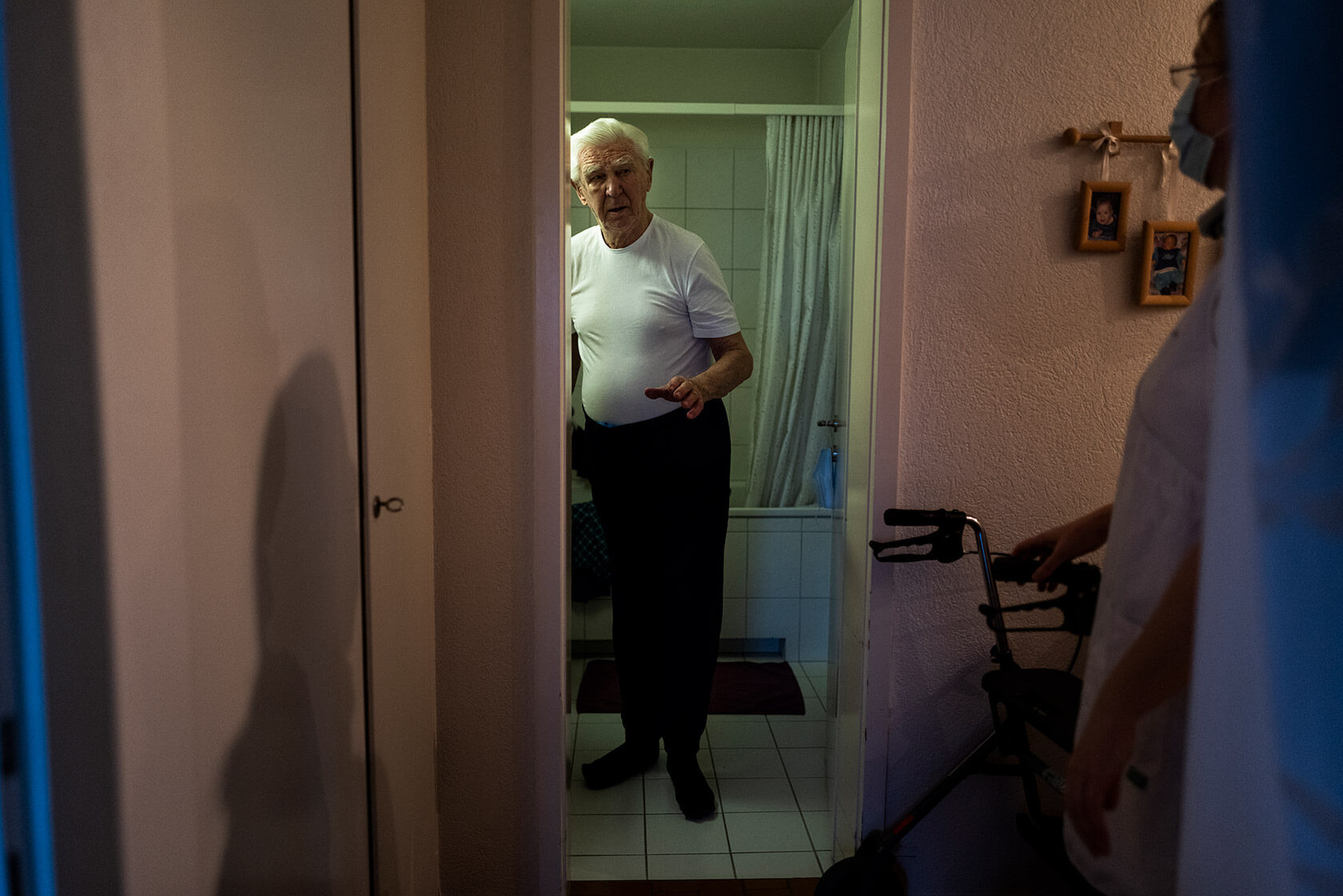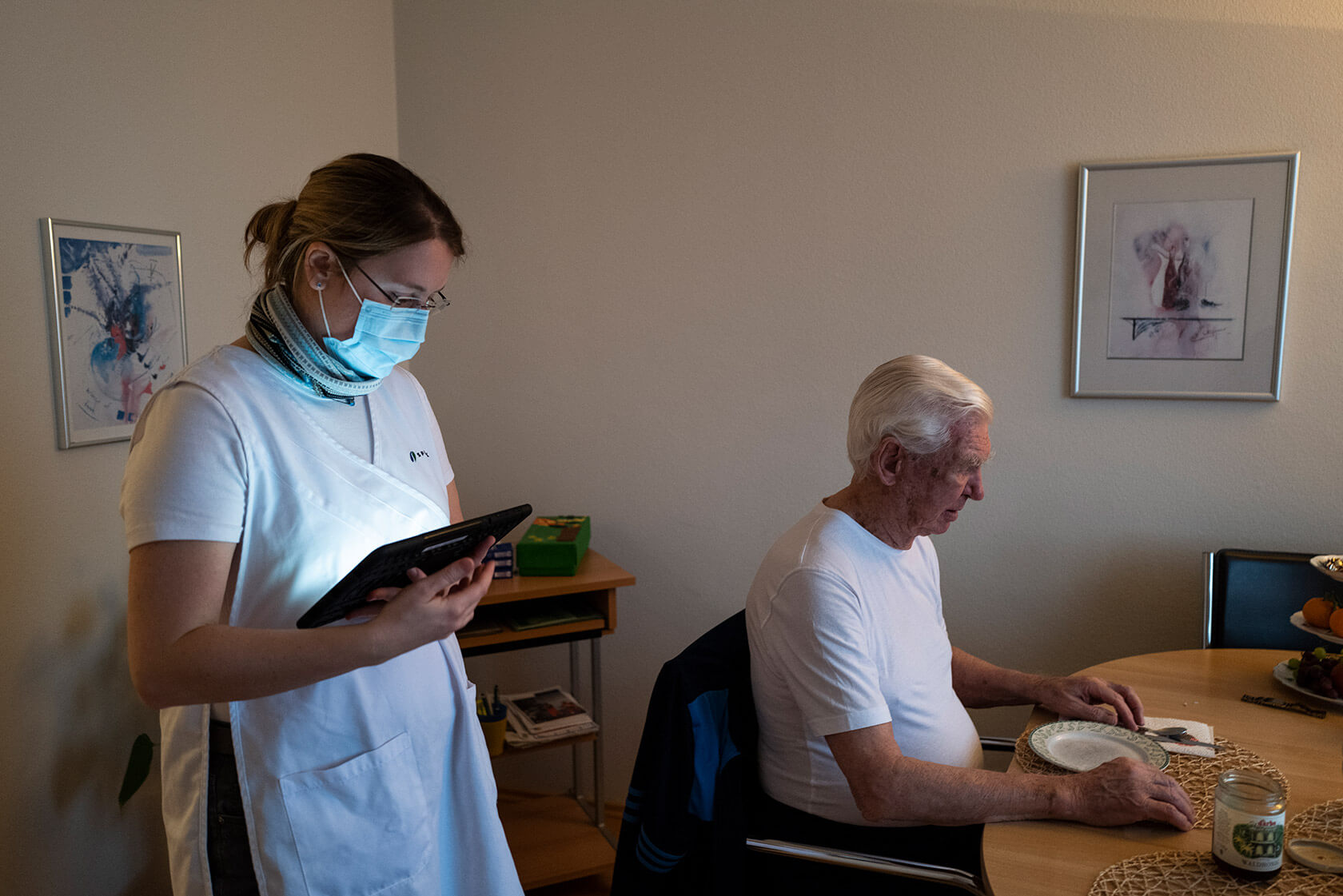 When Nurse Gambarini finishes in the early afternoon, Nurse Pierson takes over. She has been a nurse for 20 years, working with Spitex for the past five years.
Nurse Pierson works the night shift.
She starts at 1:30pm and should finish at 10:30pm, but often she ends up working later.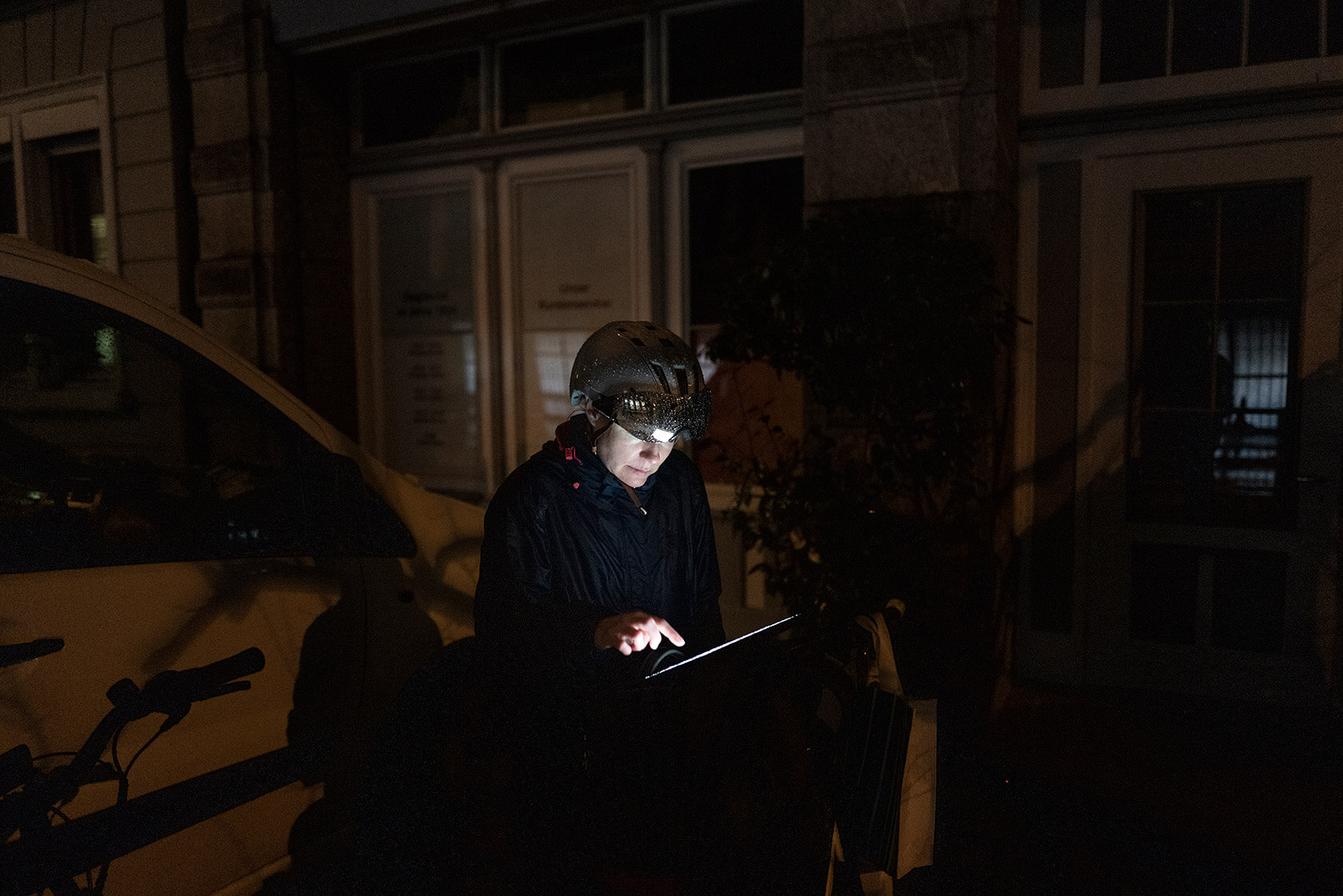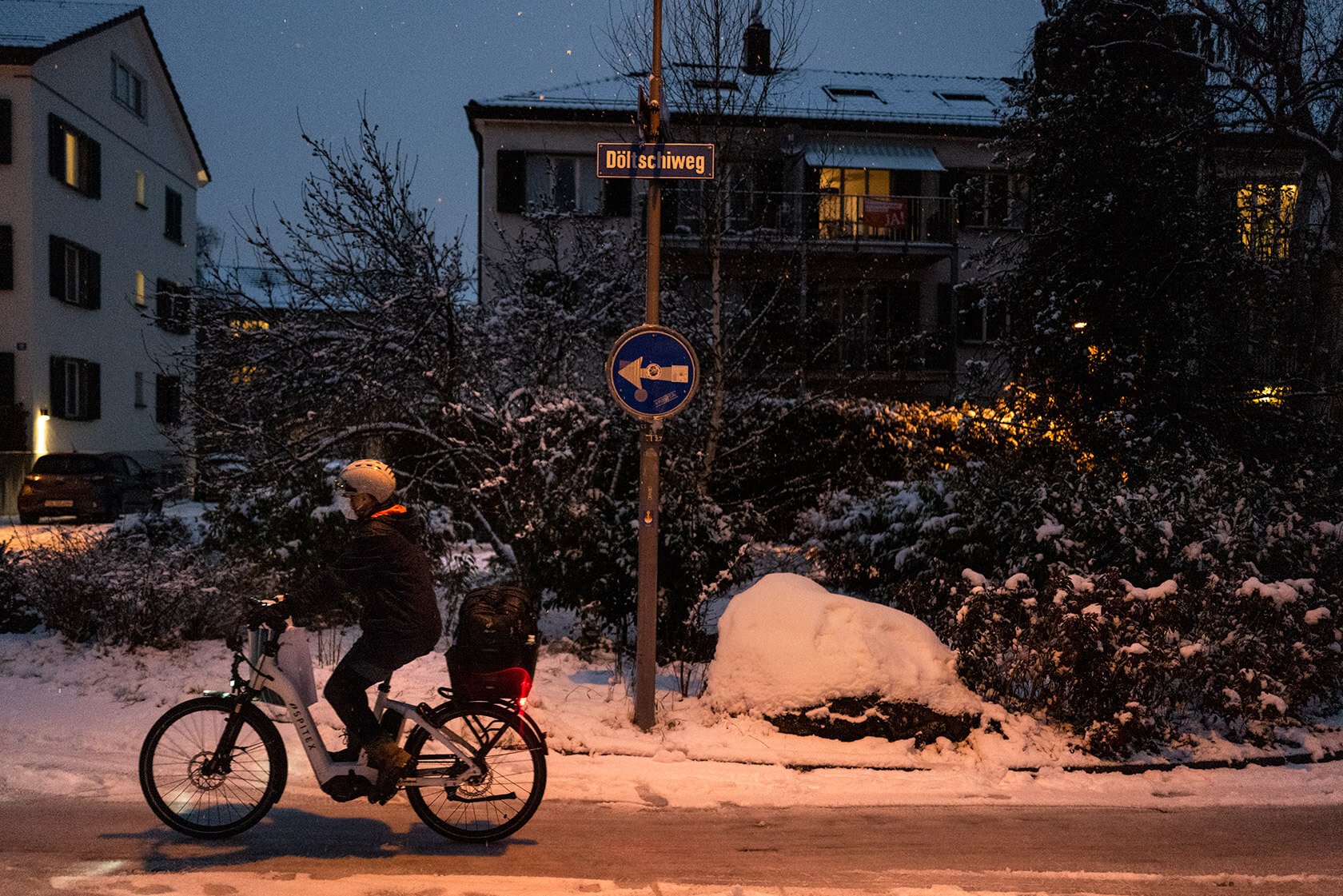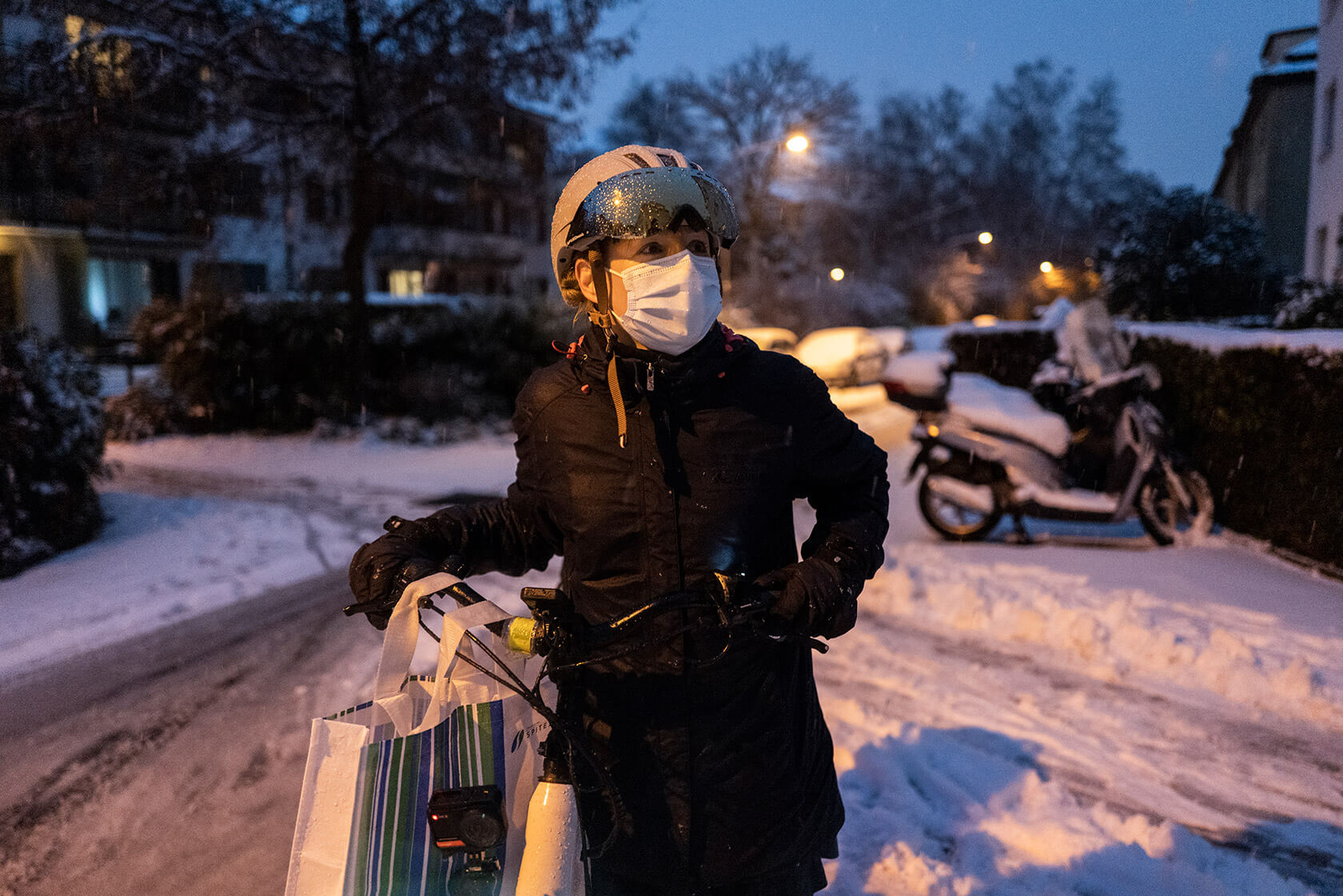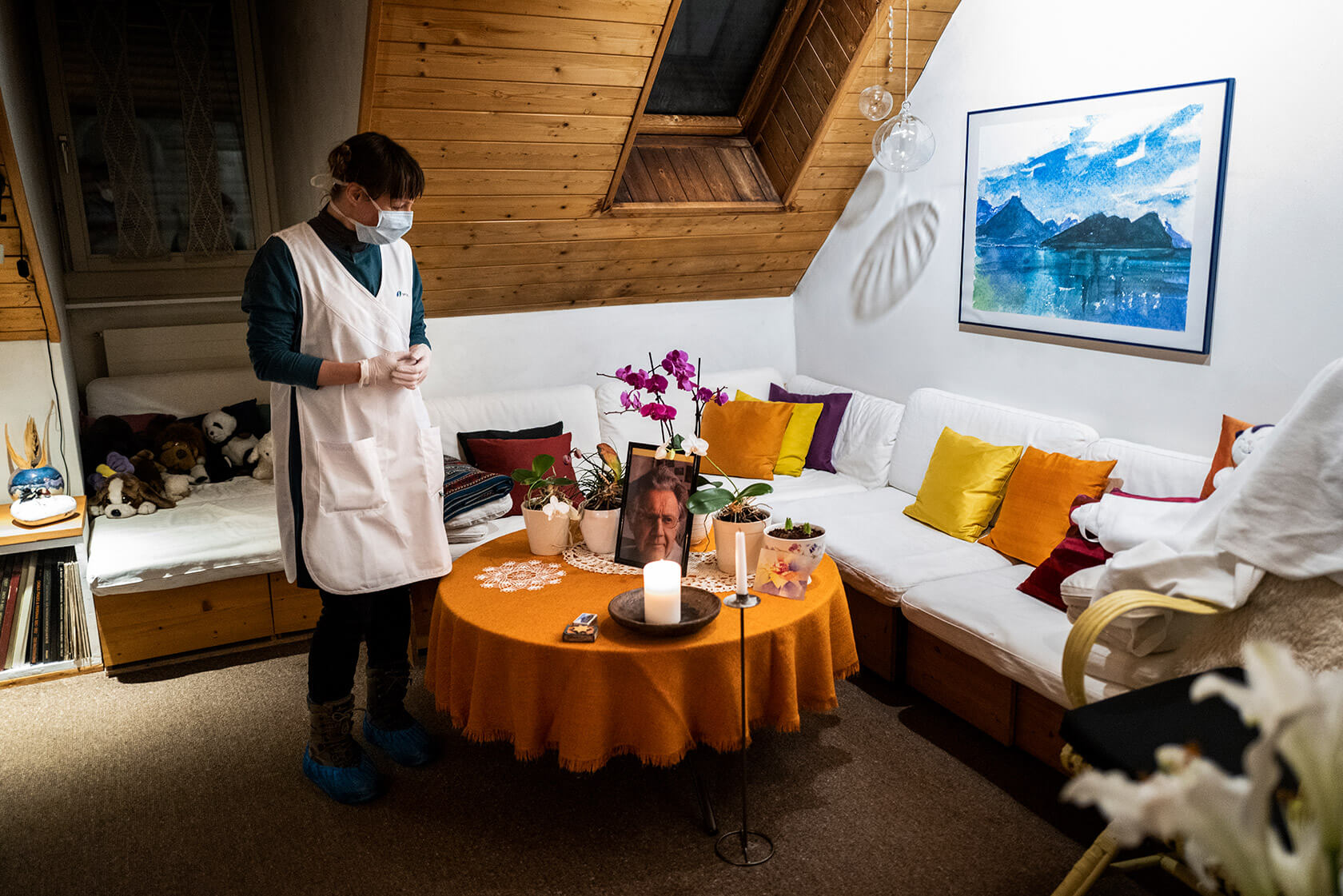 I had seen the Spitex bike riders roaming around the city, since moving here in 2017. I was always fascinated to see where they go, and what their work entails.
My grandmother used to have a nurse from Spitex come by and look after her. My mother is still very close to her – she formed such a strong bond with my family. She was always there, a pillar. Especially in my grandmother's last years.
During my time with the nurses in Zurich I was fortunate to see the different shifts they work – one in the morning and one at night. It just happened to be cold and dry during one of the days, and very snowy on the next, all of this in the same week.
Ironically, for this project out of all of the Spitex offices in the city, I was put in touch with the one that is in the area that I live in. More than once we passed my house as we biked around from patient to patient. Suddenly I got to visit other people's homes in my own neighbourhood, which somehow made it even more special for me.
The connection the nurses have with their patients is extremely powerful, and should never be underestimated, especially now during the pandemic when so many elderly and vulnerable people have such little contact with others. I think the nurses at Spitex not only treat their patients, but also help them keep sane in their isolation, with regular visits.
With some the verbal interactions were minimal, being touched was all that was needed. With others it seemed as though they continued conversations they might have started at their last meeting.
I think while everyone is worried about their own safety, or the safety of their immediate family during this crisis, some of the more isolated, older people in society, get forgotten. Home nurses are a crucial part of keeping an eye on the health of patients, they give their patients the comfort of a familiar face that always comes by, even if it's just for a few minutes.